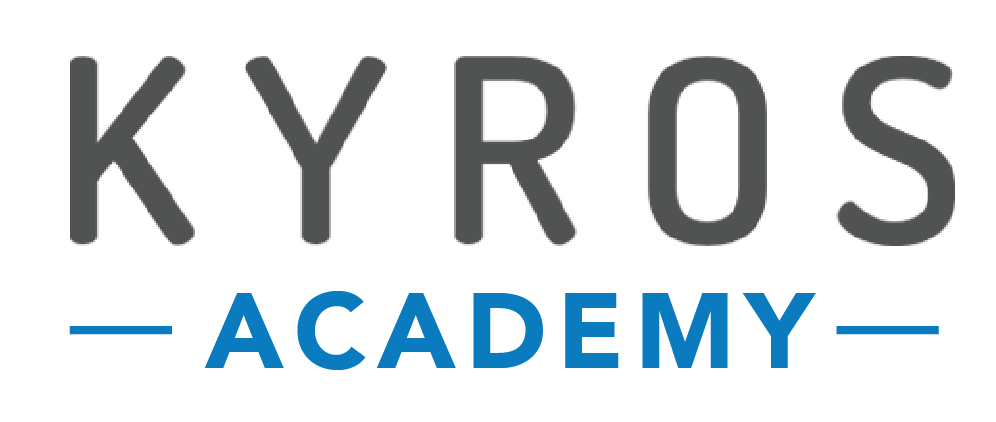 Welcome to KYROS Academy
Looking to optimize your loyalty program liability?
You've come to the right place.
Liability Management
Managing a loyalty program and its liability is a complex, multi-faceted role. In this comprehensive overview, we'll break down everything you need to know about planning your program, balancing risk, accounting strategies and more.
An Introduction to Accounting for Loyalty Programs
01. What is Loyalty Program Liability?
02. What You Need to Predict to Quantify the Program Liability
03. What is Breakage and Ultimate Redemption Rate?
04. The Three Different Types of URR
05. What is Cost Per Point and Fair Value Point?
06. What are the Relevant Accounting Standards for Loyalty Programs?
07. What are the Relevant Accounting Entries to Book a Loyalty Program
08. Accounting Liability vs. Economic Liability
5 Things Marketers Need to Know about Loyalty Program Liabilities
01. Liabilities Can Have Huge Financial Impacts
02. Profits Can be Generated When Redemption Happens
03. A Growing Liability is a Good Thing... If You Have Accurate Models
04. A High URR is Good... and How to Prove it to Finance
05. Program Liability is an Asset!
Performance Measurement
You've heard it before — the more data at your disposal, the better you can measure performance and make strategic investments in your program. But such insights are hard to come by if you don't know what to track and how to track it. Our Performance Measurement course gives you key details into why, how and when to measure program performance.
Optimization
Making improvements to your loyalty program could mean anything from structural, strategic shifts to smarter marketing and member segmentation. This course covers those optimization topics — and more — so you can accelerate program growth and drive long-term profits.
Liability Management Course Schedule
A high-level overview of what programs need to measure, record and report when it comes to accounting and liability.
5 Things Marketers Need to Know about Loyalty Program Liabilities
(Coming Soon!)
Most marketers don't get in the weeds when it comes to loyalty program liability. But to see the most ROI on your program, there are five things every loyalty program marketer should know.
How to Estimate Breakage
(Coming Soon!)
An accurate understanding of breakage is key to your program's decision-making. We'll talk through tactics that help you maximize the accuracy of your breakage estimates.
What Drives Changes in Breakage
(Coming Soon!)
Whether you're looking to affect breakage and improve program performance or just gain a deeper understanding of what impacts it, this video explores the various factors that move the needle on this critical data point.
How to Build a Financial Plan for your Program Liability
(Coming Soon!)
In this step-by-step overview, we'll talk through how to build an actionable financial plan; including predicting how breakage will change over time, how the liability will evolve over time, and how much profit your members will generate in each future month.
Best Practices for Managing Your Program Liability
(Coming Soon!)
Our final video on Liability Management, this segment includes important strategies and tactics for anticipating program changes, planning for shifts in performance and sifting through the data to measure what matters.
Performance Measurement Course Schedule
How Loyalty Programs Create Economic Value
(Coming Soon!)
Managed well, loyalty programs drive serious profits. This video will cover what makes loyalty profitable and how you can build and maintain a profit-focused program.
Treating Your Members As Assets
(Coming Soon!)
We'll cover how a basic financial management framework applies to every loyalty program decision and helps drive program performance over time.
How to Measure The Incremental Value
(Coming Soon!)
This is a crash course on a key program metric. We'll outline what incremental value is, why it matters and where the pitfalls are when it comes to measurement.
Optimization Course Schedule
What Does It Mean to Optimize Program Economics?
(Coming Soon!)
If you view your portfolio of members as an asset, then the goal of optimizing program economics is to manage the program in a way that increases the value of that asset. This course introduces the two main ways to do this: structural change and member targeting.
Optimizing Program Economics through Structural Changes
(Coming Soon!)
Making structural changes — such as changing expiration rules, accrual rules or redemption options — is a great way to refresh a loyalty program. This course will discuss how to select those program changes in a way that maximizes the economic value.
Optimizing Program Economics through Targeting
(Coming Soon!)
Rather than costly, time-consuming changes to program structure, smart member targeting is a cheap and efficient way to optimize program economics on an ongoing basis. This course will cover offensive and defensive strategies to achieve this.